Events
Monday, February 20, 2017, 10a-5p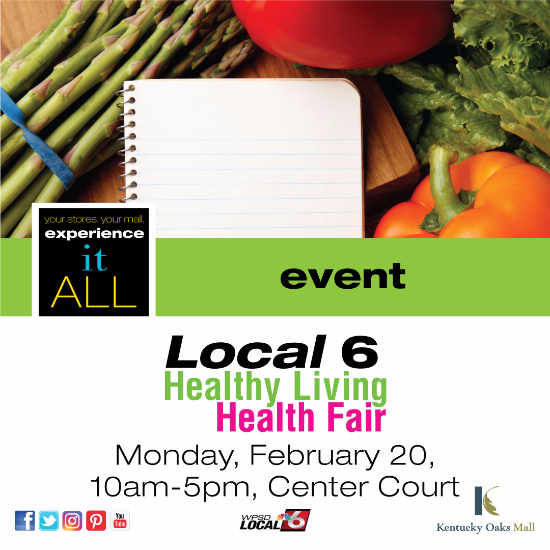 We're happy to again welcome WPSD to Center Court for their annual healthy living fair. This is always a fun, informative, and helpful event.
Representatives from various health care fields will be at Kentucky Oaks Mall with information about their services. Some may have simple tests available for you as well.
Join us at 10am on President's Day for this informative and enjoyable event.